Courtyard by Marriott comes to Inverness
Ground breaks on city hotel first
Work has officially started on a multi-million pound hotel, which will see the Courtyard by Marriott brand make its debut in the city.
Owned and developed by Molo Hotels the property will be operated by RBH, the UK's leading independent hotel management company, when it opens its doors later this year.
The new 130-bedroom modular build will be situated within Inverness Airport Business Park, affording quick, easy access to Inverness Airport. It will also boast thoughtfully designed guestrooms, as well as meetings and fitness facilities, a bar and bistro.
Contractor Polcom Construction has already begun building the hotel bedrooms at its factory in Gdansk, Poland before they are transported to the hotel site ready for the final build.
Ground breaking on the site represents the start of construction on the ground floor of the hotel, which will be built using traditional methods.
The new Courtyard by Marriott Inverness Airport represents RBH and Molo Hotels' third partnership in the past two years, having worked together to launch Courtyard by Marriott Luton Airport and Courtyard by Marriott Edinburgh West.
Andrew Robb, Chief Business Development Officer at RBH, said: "We've forged a strong working relationship with Molo Hotels and Polcom Construction over the years, and are thrilled to be working with them on what promises to be another outstanding property.
"We are also pleased to yet again work with Marriott, in particular the Courtyard brand – of which Inverness will be the fourth to join our growing portfolio.
"The start of works on site comes at an exciting time for us, as we kick off a year which will see us undertake more hotel openings than ever before. We look forward to seeing the hotel take shape, and working with Molo Hotels and Marriott to open our doors to guests later this year."
Ross Morrow, Managing Director of Molo Hotels, added: "Breaking ground on site marks a major milestone in our journey towards opening the first Courtyard by Marriott in the city of Inverness – and opening the first new-build hotel in the city for a number of years."
"We've gained a vast amount of experience in developing airport hotels, as well as developing successful partnerships with Marriott and RBH, having recently worked alongside both to open the 250-bed Courtyard by Marriott Luton Airport."
James Campbell, Chairman at Inverness Airport Business Park (IABP), said: "The Courtyard by Marriott hotel brand is wonderful news for Inverness Airport Business Park (IABP) and we are delighted that groundworks have commenced on the new hotel.
"Having a hotel onsite is a major boost for both IABP and Inverness Airport and I'm sure many tourism and other local businesses will benefit when the hotel opens later this year. It is important to recognise the significance of this announcement as it's the first new-build hotel development in Inverness for many years and I'm confident the hotel will play a key role in supporting the regional economy's continued growth."
Graeme Bell, Manager at Inverness Airport, said: "We are delighted to have a world-class brand establishing a new hotel adjacent to the airport and I am certain it will be a real asset to the wider region.
"Inverness Airport continues to grow and is playing an ever increasing role in improving connectivity in the Highlands. Passengers will soon be able to enjoy the comforts of the Courtyard by Marriott as part of their journey plans."
ENDS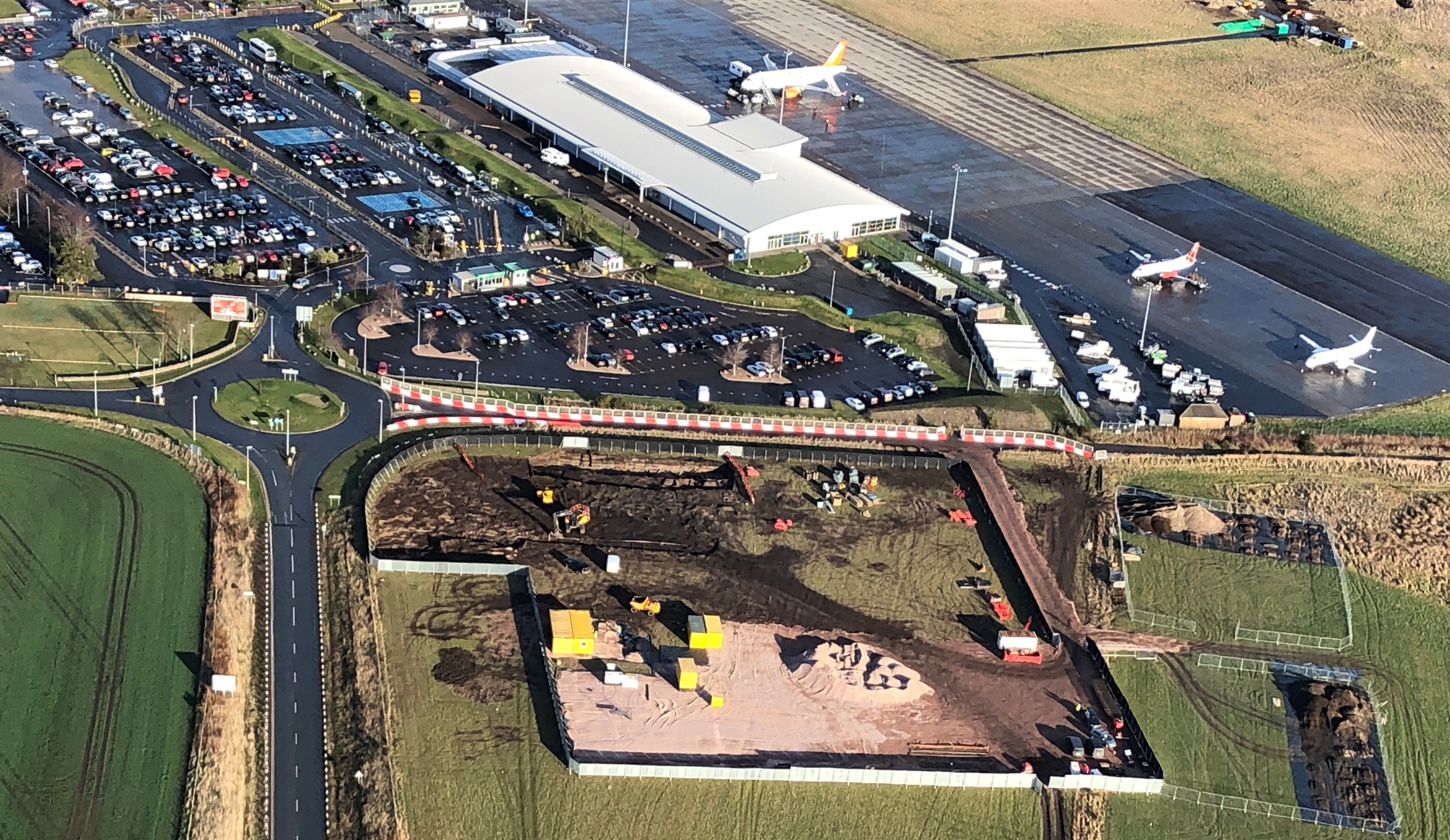 Thanks to PDG Aviation Services for the aerial photograph.